Free Pattern Download - Droplet by Moda Fabrics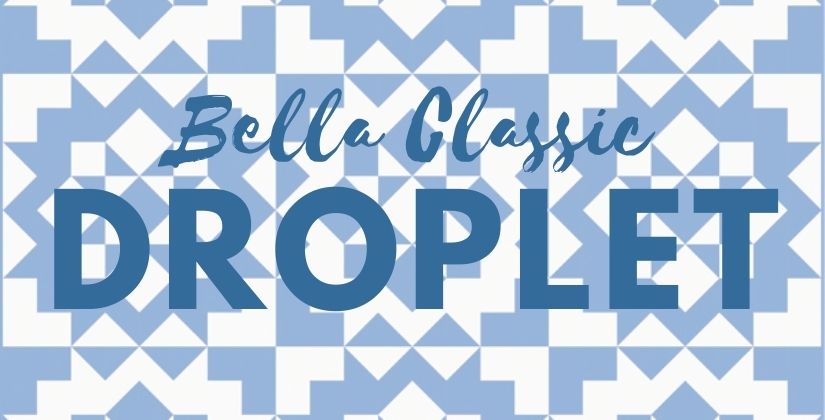 Sew along #2 is finally here, Droplet. As part of the Moda Fabrics' hosted sew along, Bella Classics, we have been sewing our own two-color quilts. We are excited to be offering the Droplet quilt kit in store and online.  If you want to create this quilt, you can purchase a kit or just download this pattern. 
Click HERE to download this free pattern and create a beautiful two-color masterpiece!
Visit this page to order your own quilt kit!