This is Free in '23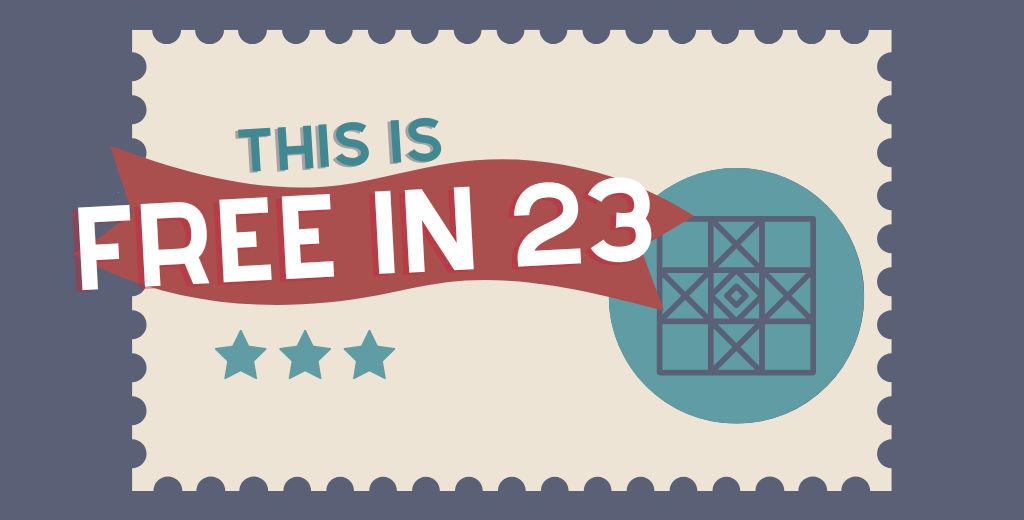 As part of our mission to help you make use of your fabric stash, follow along each month as we share new block patterns that you can make with fabrics you already own, or can come purchase a kit to keep you busy and sewing this year. 
Click the name of the block you want to download, it will guide you to a page to print or download a pattern for that specific block.
Let's get started!
January
Block 2 - Sawtooth Star Block Pattern
Helpful Guide - Flying Geese Block Cheat Sheet
Helpful Guide - Half Square Triangles Cheat Sheet
February
March
Block 5 - Ohio Star Block Pattern
Block 6 - Shoofly Block Pattern
April
Block 7 - Turnstile Block Pattern
Block 8 - Tulip Star Block Pattern
Helpful Guild - 2 Hourglass Block Pattern
May
Block 9 - One Color Scotty Dog Block
June
Block 12 - Martha Washington Star Block 
July
Helpful Guild - 2 Half Square Triangles
August
Block 15 - Sunshine Star Block
September
October
Block 19 - Dutchman's Puzzle Block
November
Block 22 - New England Star Block
December
Finishing
Optional Finishing Layout, Remember to Duplicate Your Favorite Block Or Add A New For A Total of 24 blocks.