Projects with Animal Crackers by Sweetwater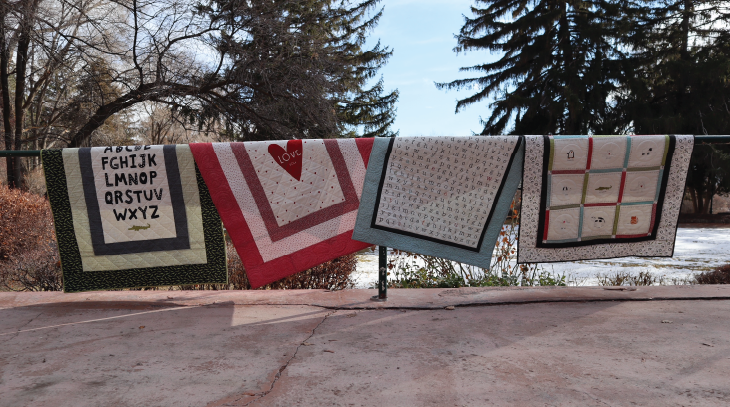 We are very excited about the Animal Crackers fabric collection designed by Sweetwater for Moda fabrics.  While the full collection is in store, we want to share some of the amazing photos and projects that can be made!  Come in store to see the displays currently up! 
The Collection
One of our favorite things about the way Sweetwater has designed this collection is the color selection!  Nothing is too gender specific, so these will turn into adorable quilts for anyone in your life.  
Enjoy the subtle characters, it would be a toss up which print is our favorite!  The blenders and prints that go along with these animal friends are great to use for boarders, binding, and quilt backs.  You have the perfect set right here! 
The
 Panel Quilts
The panels of this collection have the perfect touch from Sweetwater.  All you have to add is add some sashing and boards and you have the perfect quilt for any one.  We have kitted these specifically for baby and crib sized quilts.  Sizes are included on each of the product pages. 
Click the images to visit the product page and purchase your kits today!