Beware! It's Halloween Class Progress Pictures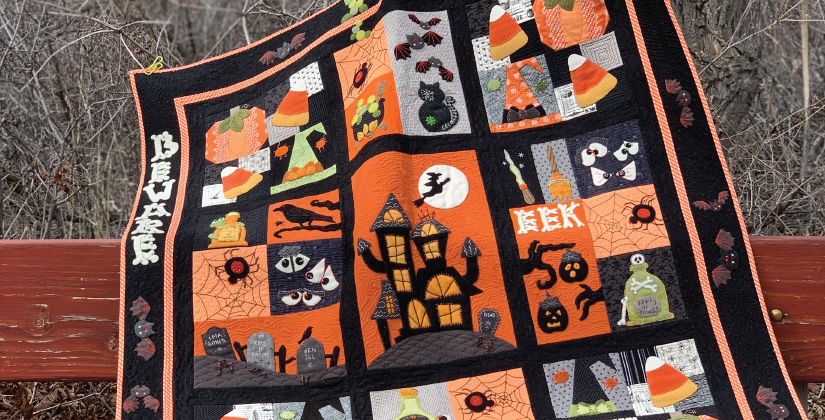 Block of the Month Progress
We hope you are enjoying the "Beware! It's Halloween" block of the month class with Glenda! To help you stay organized, here is a breakdown of each month's blocks.  You can reference back to helpful pictures any time! 
Month 1 - Patchwork Pumpkin Blocks 
Month 2 - It's All About the Hats Blocks
Month 3 - Spider Web Blocks
Month 4 - Witch Residence Block
Month 5 - The Eye Boos Block
Month 5 includes The Eye Boos Blocks, Eye of Eye Boos Potion Bottle Block, The Broom Block, and the Graveyard Block
Month 6 - Cat and Scary Bats Block
Month 7 - Candy Corn Blocks
Month 8 - The Raven Block 
Month 8 includes The Raven Block, The Spooky Limbs Block, The EEK Block and Scary Pumpkin Block.
Check back for more posts as we continue this 12 part series!